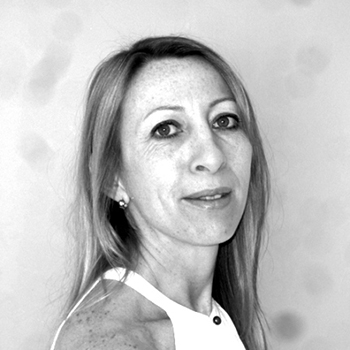 After gaining qualifications in ceramic crafts, I was employed for 13 years as a designer and modeller for the Haviland factory. Since 2011, I have been working as part of the design team for the Raynaud Porcelain company.
Research, looking for novel ideas and then applying them to the medium of porcelain are all aspects of the job that I particularly enjoy. As a material it is noble and elegant yet requires specific skills.
It reveals itself through its translucence and conjugates hardness with fragility. Ideally I hope my pieces are an expression of my personal character, my desires, my poetic nature… in other words my porcelain self !