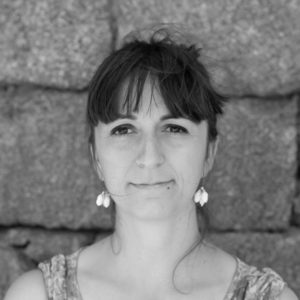 I have always been passionate about ceramics, I decided to devote myself full. The search for a vocational training led me to Limoges … and introduced me to the porcelain. This pure and capricious material comforted me in my choice.
Today I am craftsman – designer , I make Limoges porcelain objects, extra fine white extra. I design my own creations, often inspired by the plant or animal world. I love working with textures, sensations. I took the party to work only white porcelain, pure, devoid of decoration. And sometimes I can play with objects fallen into disuse and give them a contemporary look.
The collective Esprit Porcelaine is above all a human adventure. It creates links between creators, regroup, share, and organize magnitude of events that highlight our work.