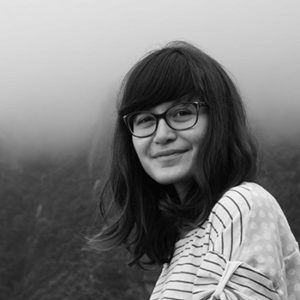 Cynthia Tonnerre is an Artist-Designer born in Papeete (Tahiti) in 1986.
After a stay in 2010 at the University of Wolverhampton in England at the Product Design and Innovation Department – School of Creative Arts & Design, she obtained a Master Degree in Design in 2012 at the European School of Art in Brittany – Site de Rennes, then goes to a research and creation residency in China at the Jingdezhen Ceramic Institute. In 2014, she finished her studies with a postgraduate degree "Kaolin: Art & Design in Contemporary Ceramics" at the National School of Art of Limoges.
Fascinated by the history of objects in everyday life. Cynthia Tonnerre, leads a work based on research and experimentation where she explores the origins of objects and rituals of everyday life. The work of Cynthia Tonnerre, is coupled with a desire to understand the manufacturing process become so distant in industrialization, paying attention at the materials, industrial and crafts around common innovative approach.