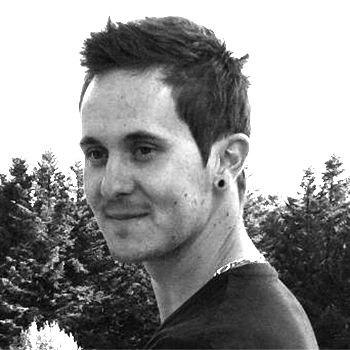 After an initial four years learning woodworking in Limoges, I moved to Bordeaux and studied for 3 years at the design school Créasud, École de Condé. I am currently a student at the School of Architecture in Bordeaux (ENSAPBX).
My ambitions lie somewhere between product design and architecture. Most of my time is spent imagining and producing designs for spaces and products, two disciplines I find hard to differentiate. The only distinction I can find is one of scale… I cannot decide whether it is more complicated to design a cup or a programme or a building…
As the son of the founder and chairman of Esprit Porcelaine, I was thrown in at the deep end. My father sets an example for me with his permanent optimism and willingness to get stuck into projects ! Perhaps the most important thing he has taught me is that nothing is impossible. You just have to want it badly enough. Esprit Porcelain is an outlet for my frustration at school where most of our projects are virtual. Through this group I have been able to make objects and collaborate with other members. For me, porcelain is a material with great potential in the fields of product design and architecture.