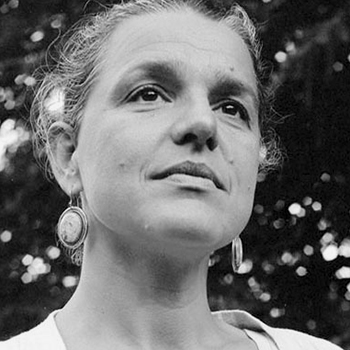 My roots are southern European, Italian in particular. As the daughter of an architect, from an early age I dreamt of studying fine arts and even today cannot imagine ever having pursued anything other than an artistic profession. After two years at Toulouse School of Art, a specialist course at Faenza in restoration of ceramics, I finished my studies at Limoges School of Art to inject more creativity into my work.
I have developed a distinctive graphic style and decorate my porcelain with high-fire enamel colours which distinguishes it from traditional Limoges ware. I think of my style as a form of writing, leaving my mark in the relief and engraved surfaces of the forms I make. Ideally I aim to combine the rigour of porcelain with the exuberant freedom of pottery, so producing something fresh, playful and full of joy.
As time goes by, I feel drawn towards making larger objects, perhaps even on an architectural scale and the over-sized lights I recently designed are the first step in this evolution.
Esprit Porcelaine for me is all about emulation and creativity through exchange with others. It also provides wonderful opportunities to contribute to numerous exhibitions in a lively spirit of friendly cooperation.