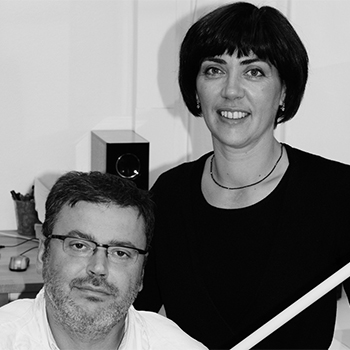 Jewellers by profession, we have won several prestigious competitions such as the De Beers Diamonds Award in 1998 and the Tanzanite Foundation Award in 2007.
Our work is contemporary in style, being both of high value yet using raw materials that include wood, enamel and porcelain…
We hope to extend our range of creations by adding further varieties of materials to our practice and also by producing objects that are not necessarily pieces of jewellery.
Esprit Porcelaine's less formal approach to porcelain appeals to us and we appreciate the team's creative and dynamic energy as well as their technical expertise.